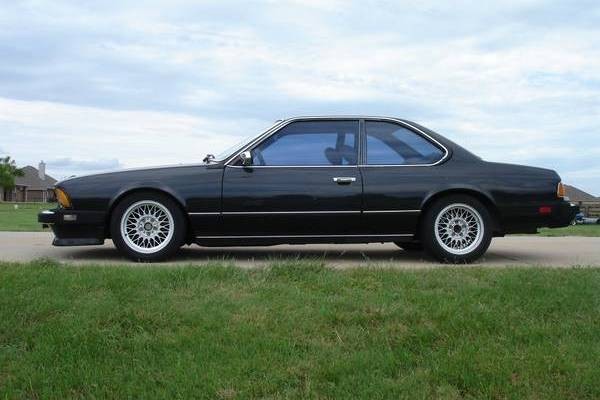 When I do my daily scanning of craigslist listings, there's a significant part of me that hopes I don't discover anything too tempting. One of the biggest temptations for hobby car owners is snagging a cheap project, either to pillage for parts or to drive while another car is under the knife. This 1985 BMW 635CSI is such a fantasy for me; it looks fantastic and is one the few BMWs of the 1980s that I haven't spent much time around – yet. It's listed here on craigslist in Texas for only $3,750, and I can't find too much to fault at that price.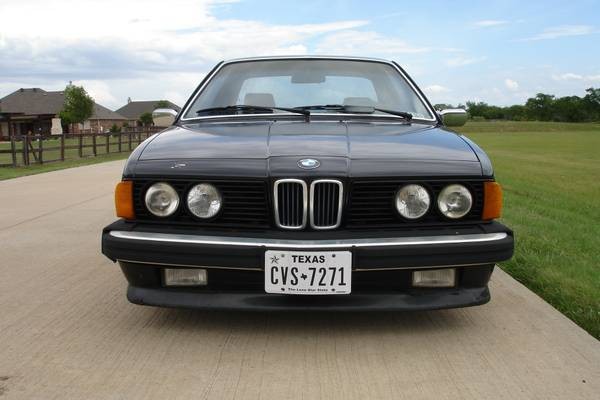 A benefit to knowing a certain brand and era of car inside and out is that potential negatives about the vehicle in question don't scare you away. Sure, this 635CSI will need a new A/C compressor and the dashboard is cracked, but those and the other issues listed are ones you can live with while still driving the heck out of it. Plus, there are a few goodies that come with this classic shark nose BMW, including the upgraded European H4 lighting, a modest lowering kit, newer BBS wheels and the factory 3-spoke sport steering wheel. Overall, this is a well-equipped example of the breed and already has many of the easy upgrades completed for the next owner.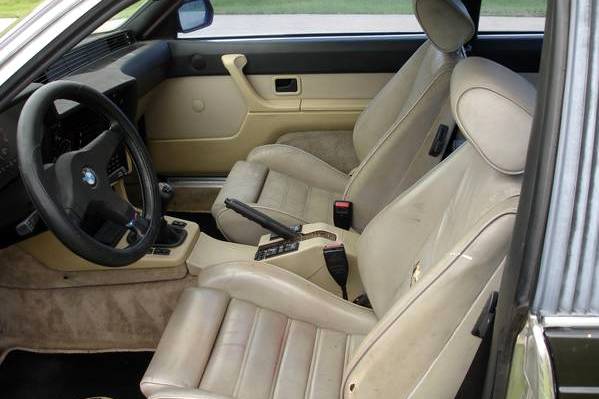 There are some tiny spots of rust bubbling up in the typical places, but fortunately, this is a Texas car and doesn't appear to have sat in a damp garage or out in a field for years at a time. The paint, though it has scratches, still shines up nicely, and for their age the leather sport seats are in very good condition. I'm used to seeing BMW's leather seating surfaces as torn up as the dash, but the seats in this '85 definitely look serviceable. However, the power seat motor is shot on the driver's side so you better be comfortable in the current position until it's fixed. Fortunately, the seller is including a new seat base with a working motor in the deal.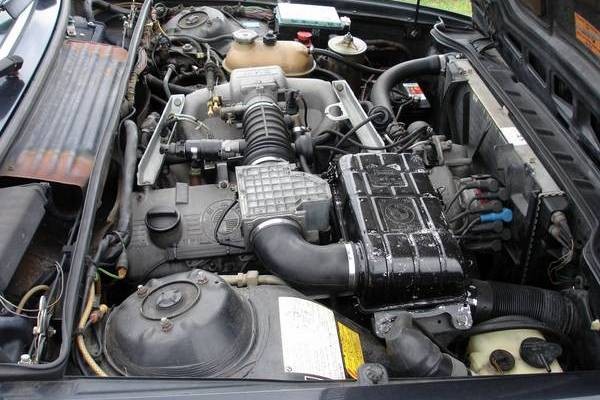 The mechanical components are the strong suit of these cars and other BMWs of the era. The M30 "big six" 3.5 liter engine is found in cars like my E28 project and later 5-Series, so it's safe to say you'll be able to track down used parts on web forums like BigCoupe.com and in your local junkyard. You may not find an actual E24, but the later E34 5-Series should give up a few engine parts if needed. Hopefully, this car will present little in the way of immediate mechanical needs so the next owner can enjoy it while focusing on cosmetic improvements in the short term. For the price, I'm hard pressed to think of a better highway cruiser, both in terms of looks and performance. What say you – is this original land shark worth a road trip to Dallas?