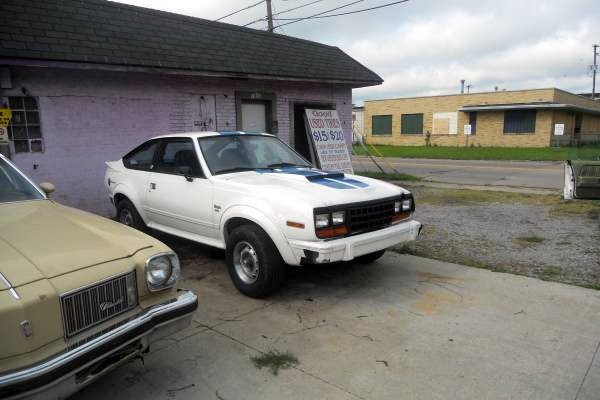 One of the lesser known tales of the automotive industry is AMC's reinvention of itself from a company known solely for producing the Jeep to one that introduced a segment that is one of today's hottest markets. Although we typically see the negative side of the energy crisis that stripped many vehicles of any performance credibility, the birth of the AMC Eagle was a bright spot: the company created a reliable, affordable vehicle with good power and 4-wheel drive capabilities. While the AMC Eagle is most recognized in wagon form, the SX/4 was a variation on the theme that combined the rugged AMC powertrain with a lifted coupe body. One of these rare variants is available here on craigslist in Michigan for $2,000 – would you consider it for your next hunting vehicle?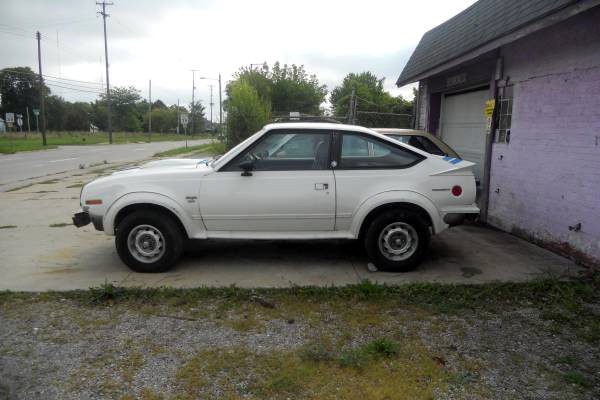 On paper, this looks like a fun combination: manual transmission, 4 wheel-drive and sporty looks thanks to the rear spoiler and flared fenders. Although it was marketed as the sports car that didn't need roads, the SX/4 was hardly the off-road Porsche of its day. In fact, many came equipped with the standard Iron Duke 4-cylinder sourced from GM, which was mediocrity at its best. However, this example is said to come with the optional 4.2L inline-six which likely perked things up just enough to be bearable; remember, this is the Malaise era where performance wasn't exactly baked in.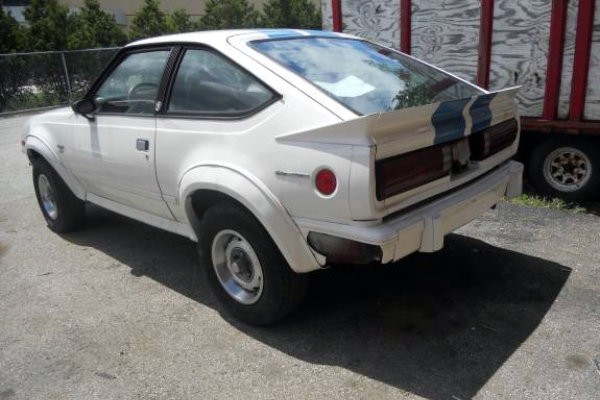 Even harder to find than this SX/4 is the Kammback, which was essentially a lifted, 4WD version of the AMC Gremlin. I've often thought either of these funky off-roaders would make for intriguing projects with year-long versatility. I've often found the rally-inspired version driven by Gene and Gary Henderson in the SCCA Pro Rally to be particularly intriguing, but that's obviously an outlier in terms of how most folks used these machines. Pure and simple, they were bought to get from Point A to Point B when the going was tough, muddy, steep or snowy. Still, the thought of whipping one of these brutes through the trees across gravel and dirt puts a smile on my face.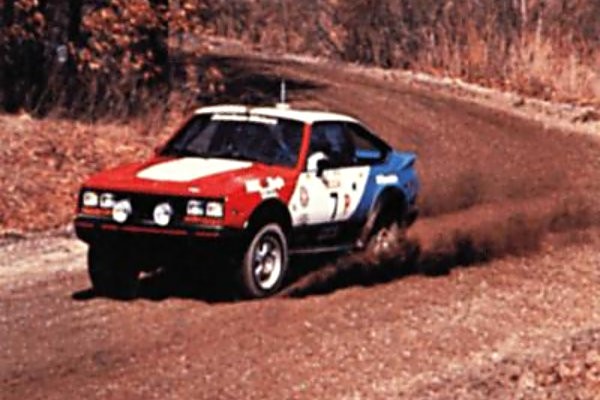 The example featured here is far from perfect. There's the obvious cosmetic damage, as more than one corner has encountered the hard end of something. I'm not sure how difficult it is to find the original bumper pieces, but I haven't encountered too many SX/4s in my junkyard expeditions. The seller's claims of his car being rust-free are questionable when there's an actual photo of a rusty tail section in the listing's photos, but perhaps it's just surface rust that's left some nasty watermarks. Still, hailing from Michigan means it will require a close inspection to make sure it's not a rust bucket before you can begin bushwhacking and planning your next trip to the hunting lodge.