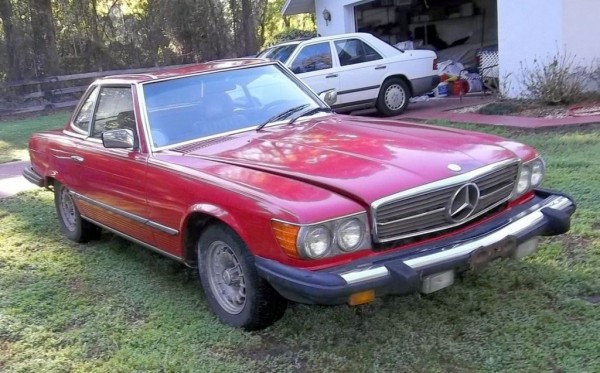 If there was ever a car that at one time was the must-have of the elites and is now frequently entrenched in "beater" status, the Mercedes SL springs immediately to mind as a luxury vehicle fallen from grace. The mass produced roadster at one time graced driveways and the silver screen, becoming synonymous with wealth and class; now, it's an affordable entry into classic ownership – but often times, still carries with it the pitfalls of buying an expensive car cheaply. But is this 1981 example found here on eBay in Florida cheap enough to justify the investment? For $2,699, it just might be.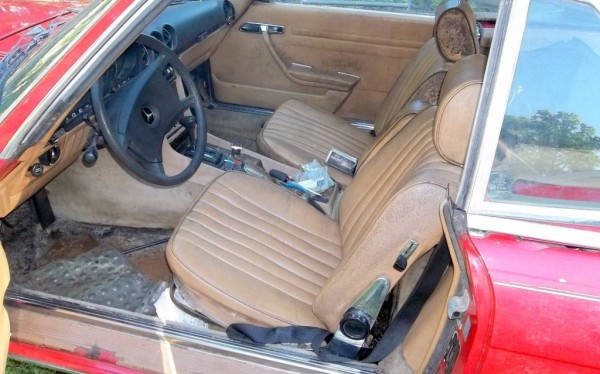 At first glance (heck, even at second and third glance), this car is quite rough. Not necessarily on the surface, but on the inside. The interior is a mess. The floors have rotted in places and it has what appears to be some crudely-welded paneling installed to keep the rain out. The carpets are gone, the wood veneer is trashed and the seats appear moldy around the headrests, and possibly other places. The good news is you can find these bits on junkyard SLs and Mercedes parts recyclers around the world. The bad news is, you'll have to make this investment without much hope of seeing a return on those fixes, as they made over 235,000 SLs – hardly a low-volume production vehicle.
Like many cars from the early 80s, manufacturers placed an added emphasis on efficiency. Despite having a 3.8L V8 paired to a 4-speed automatic, gearing was maximized for fuel economy and not performance. Starting in 1981, the V8s even lost a few horsepower for this reason, which is partially why these convertibles often join other Malaise-era cars in the undesirability pool. Combined with higher repair and parts costs than a GM products of the same vintage, it's not hard to see why these early SLs don't command much on the used market – especially when they have more than a few bugs to work out like this car. Since the seller claims to have gone through the fuel system and that the car runs and drives, I think the price (or slightly lower) is fair for what's offered here.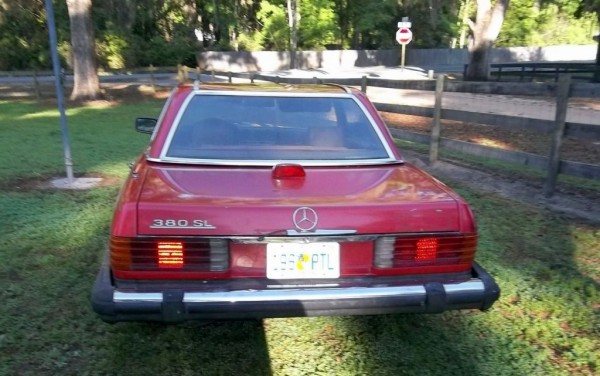 Despite the obvious negatives, I still see potential in this project. Throw on the glass European headlights, a slight drop with some fresh rubber and perhaps the wider 16×8 factory Evolution wheels from the 190 and you've got a decent looker that still packs V8 grunt, no matter how hamstrung it is. The factory hardtop is a nice bonus and the soft top appears serviceable, but I'd want that confirmed before committing to buy. Buying a car fresh from long-term storage is always a risk, but it can be worth it if the price is low enough. I'd want to get the price down to a flat $2K to feel better about the purchase; though as it stands, I could live with rolling the dice. What about you?