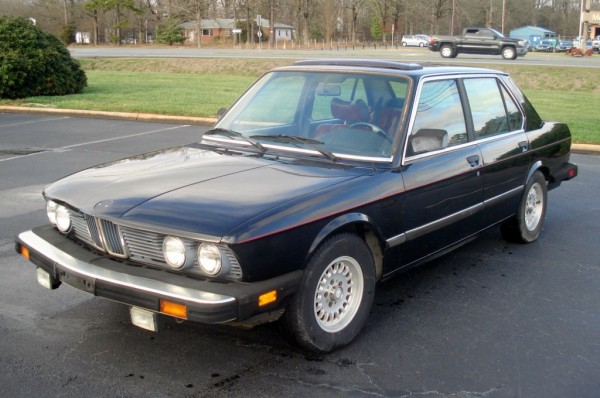 Today marked a milestone in my 1987 535is' road to recovery: most major mechanical items were buttoned up, allowing me to finally drive the thing as intended. Since the day it arrived, it had some maladies that prevented me from really understanding what it was all about, first due to frozen struts and then a rumbling driveshaft. With those and other ailments fixed, it finally drives like it should. All in all, it wasn't a terrible list for a car that was largely neglected for the past 3 years. If you want to join me in my crusade, Credit Card Classics reader Jim S. sent in this 1984 528e that he found here on eBay for only $1,750 – a relative steal for a running, driving E28. Thanks Jim!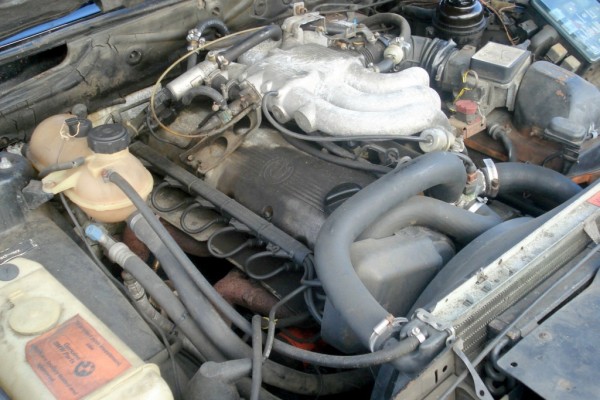 As I just relayed above, the purchase price often reflects what you'll need to pour into a given car to get it to the point that it's enjoyable to drive. Personally, I like this approach. It allows you to phase the project out, biting off small bits and pieces as time and funds allow. Perhaps the smarter money is on the cars that you spend more for upfront, but I find even those still require additional maintenance without the confidence of knowing how it was done or who performed it. The upside to a car like this is that it uses mechanical components shared widely throughout the BMW range in the 80s, and the 2.7L M20 is exceedingly easy to find parts for – not to mention it's a workhorse of an engine and routinely sees 300K miles or so without major teardowns.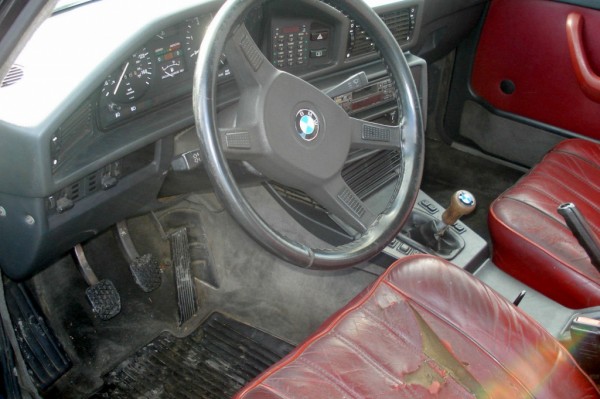 This particular car actually sold a few weeks ago, but the buyer either flaked out or didn't like what he saw. That's part of the risk – it's an old car with well over 200K on the non-functioning odometer, so you have to be prepared for some level of disappointment. But for a running, driving E28 with a stick and under $2,000, I'd manage my expectations and feel good I didn't pay too much. The interior really isn't bad for its age, and black on red is a desirable combo. In my armchair expert opinion, the paint looks consistent and hopefully original, and should come back decently enough with a buff if it's still the factory single stage. The wheels appear to be the original TRX rollers which are impossible to find tires for, so those should be swapped out with some cheap rolling stock from a later 5-Series.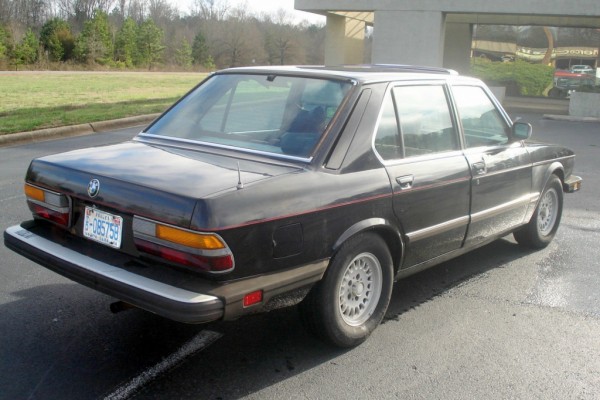 So, what you have here is a (hopefully) appreciating classic sedan that offers a lot of convenience for the dollar without an exhaustive upkeep program. One of my favorite pages about E28 restoration can be found here with a very similar car that the owner progressively brought back from the dead. It can be done on a budget, especially if you're handy with tools and good at junkyard-raiding. Some of the pricier items, if you're a perfectionist, will come down to a full suspension refresh, reupholstered driver's seat, rebuilding the A/C system, full detail and a valve adjustment. Overall, for the asking price, I don't see anything too unexpected here provided the car is as rust-free as it appears. While I'm partial to the 535's bigger six-cylinder, this could make a nice entry-level classic for anyone on a budget.