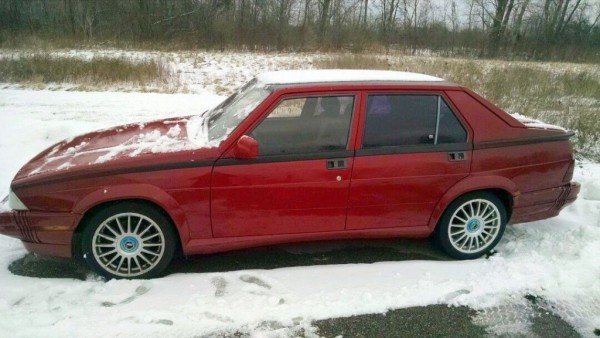 When I think about what I could have purchased in 1987 as a competitor to my 325is, the first car that comes to mind is the Mercedes-Benz 190E. In fact, I owned one of these many years ago and it remains one of my favorite highway cars. Next I might think of the Audi 90, though I don't believe it was ever positioned as a true rival to the 3-Series; the point is, I don't think Alfa Romeo. But the Milano sedan was designed to be a cheaper alternative to the E30 3-Series, complete with impressive driving dynamics, a standard manual transmission, and six-cylinder power. Credit finicky maintenance as a reason why it doesn't have the legacy of the BMW, but that doesn't mean cheap projects don't exist: check out this 1989 example here on eBay listed for $4,800 in Michigan.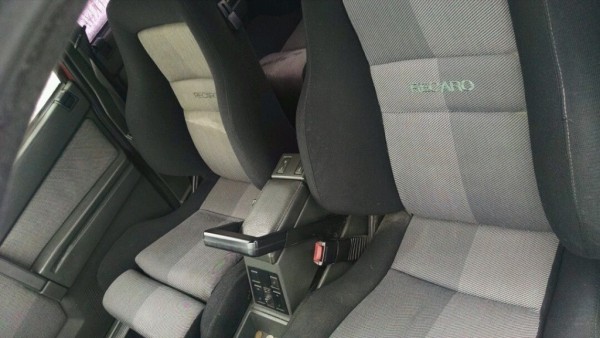 Personally, I'd love to own an Alfa Romeo. The BMW E30 bandwagon has grown quite crowded, partially the reason I wanted a 5-Series to tinker with as a summer vehicle. I know we're not supposed to worry about what others drive, but I enjoyed the notoriety that came with the 3-Series when I first bought it. Now, it's a pretty common hobbyist vehicle. The Alfa Milano, however, is a car you don't see every day – which some might argue is because it's a pain in the neck to operate on the cheap. But to hear that sonorous V6 mated to a chassis that achieved almost perfect weight distribution – thankfully with rear-wheel drive – would absolutely be worth the gamble. And those factory Recaros are beautiful!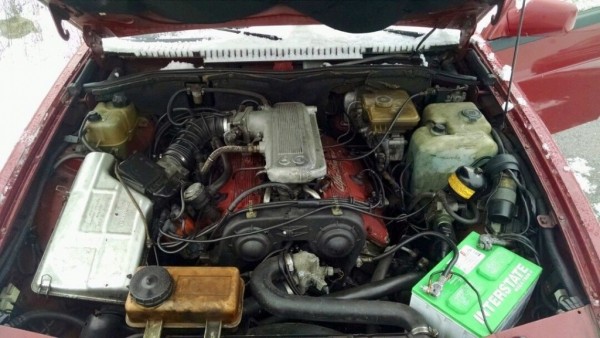 If you're not currently an Alfa-holic, there's a robust user community dedicated to keeping these cars on the road and helping fellow enthusiasts. The V6 in the Milano is belt-driven, so inspecting the timing belt for wear and preemptively replacing it are must-do's. The Milano also introduced the world to Alfa Romeo Control, one of the first on-board maintenance reminder / engine status systems, which by now may have a few electrical problems caused by a faulty transducer; finding a replacement may prove challenging. Unfortunately, the seller doesn't offer much of anything in the way of a maintenance history, which is crucial with Alfa Romeos. Although the new alternator and Koni shocks are nice to have, I'd demand more detail than that.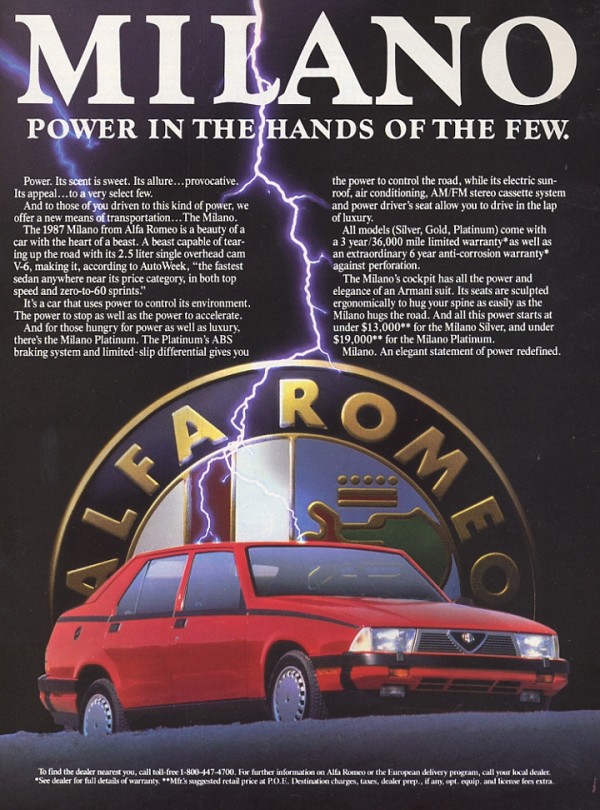 You'll also note this car has a rebuild title. Whether this means it was nearly destroyed or took a bump on its nose later in life is hard to say. Obviously, inspecting for tell-tale signs of poor repair will be another item on a buyer's checklist, along with a pre-purchase inspection. The seller has lowered his price from an original ask of $6,500 to $4,800, but from what I've read, he's still high by at least a few hundred if not more. The car doesn't appear rusty, which is a bonus, but who knows how long it's been sitting in snow? This is an intriguing car but with too many questions for the asking price. Hopefully, the seller provides more details when and if it's relisted again.