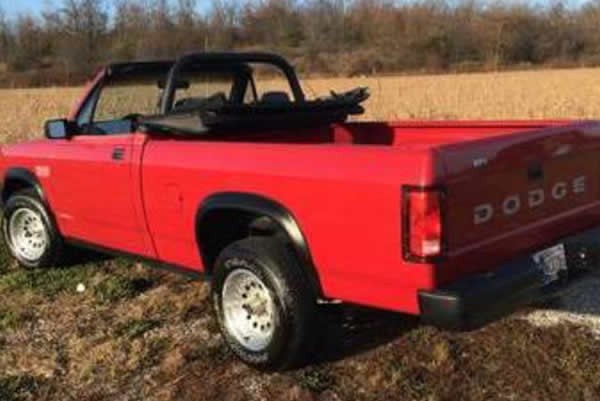 There are always a handful of vehicles throughout history that make you scratch your head and say, "They actually built that?" Sure, you might look at a shrunken microcar or a raucous V10 brute and consider the unlikelihood that it made it past being a mere design sketch, but when you encounter a pickup truck with a factory soft top, it really makes you shake your head. Of course, if you're like me, you'll likely shake your head in vigorous approval of this 1990 Dodge Dakota Convertible listed here on Indiana's craigslist for $4,500 with less than 100,000 miles on the clock.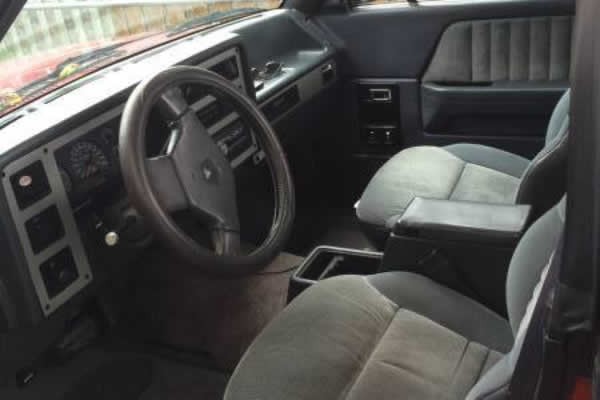 The Dodge Dakota Convertible was the first pickup with a drop-top since the Ford Model A, so it's safe to say this wasn't a hot market when these unusual trucks rolled off the assembly line. Perhaps Chrysler was hoping to start a trend, but as history has shown us, there's not much demand for such a vehicle. Both the Chevy SSR and Nissan Murano convertible were sales duds, reflecting one of the very basic lessons in good business: don't answer questions nobody asked. Just over 2,800 Dakota convertibles found owners in 1989, with the production numbers dropping even lower for the short time it was in showrooms.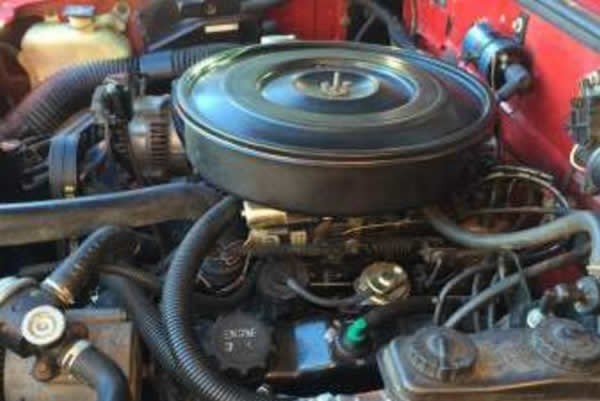 American Sunroof Company handled the soft top conversion process, which was a manual roof that could be stowed under a boot or removed entirely to leave no illusions of a barrier between seat and sky. A padded roll bar was standard for added safety (though it likely counted mostly for style points among buyers), along with some cosmetic dress-up to set the Dakota apart from its more utilitarian siblings. This particular example has received a replacement soft top in addition to several other maintenance items, including new shocks, a rebuilt transmission, and Magnaflow exhaust system – among numerous other upgrades and fixes.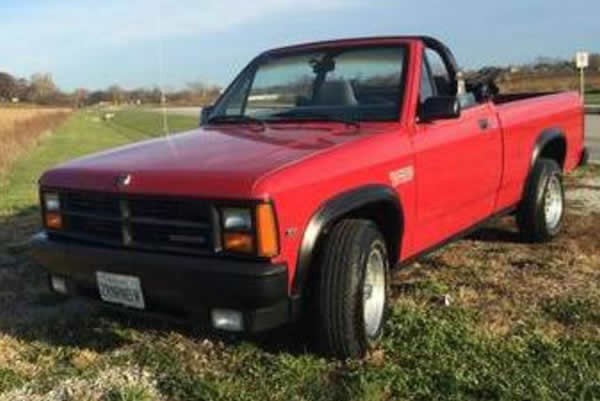 The seller describes the truck as a good driver and mentions some small rust spots, but doesn't offer much in the way of an explanation. This would be my only real concern, as these trucks are pretty cheap to operate otherwise. From the pictures, it looks clean and straight without any obvious modifications beyond the non-stock wheels. All kidding aside, I love the idea of a vehicle that can haul with the added fun-factor of a convertible top. It seems like a great vehicle for driving to the beach or the drive-in movie theater, all while being able to haul home a few bags of mulch for yard work. Tell us – could this odd combination of work truck and fun buggy find a home in your driveway? Let us know in the comments below.