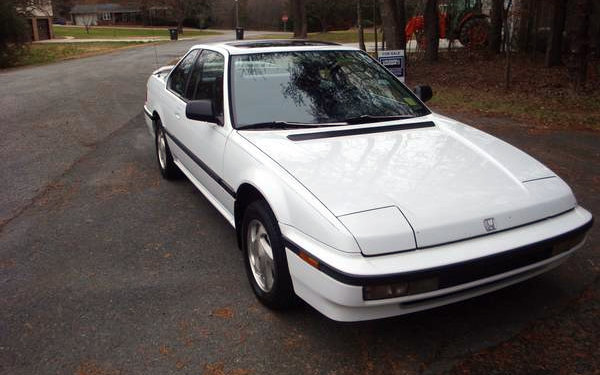 When people wax poetic about Hondas of the late '80s and early '90s, the conversation very quickly turns to CRXs. And why shouldn't it? Lightweight, super chuckable, two seats and quick for its modest power rating, with the obvious bulletproof reliability anyone buys a Honda for. But here's the thing: it wouldn't be my first choice, as I was heavily influenced by my first car, a 1987 Honda Accord. If you owned a GTI, you lusted after the CRX; if you owned an Accord, you wanted the Prelude. I'm in love with this 1990 model here on craigslist in North Carolina for only $3,500, and it's one of the rare and quirky 4-wheel steering models.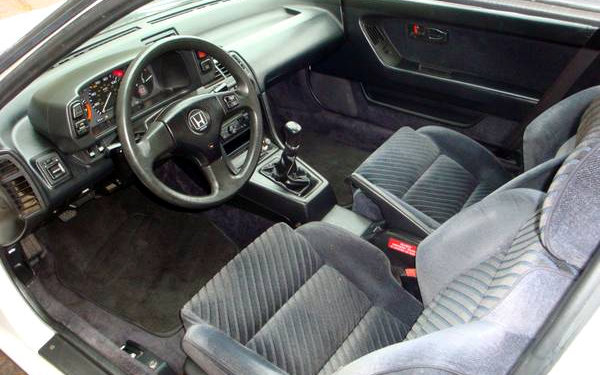 I look at this listing and wonder why I don't own this car already. Look at those thickly-bolstered sport seats, chunky 3-spoke steering wheel and slippery aero body with my favorite feature of the '80s – pop-up headlights! As a Si model, this Prelude came with 140 bhp under the hood and the innovative 4WS system which enabled the rear wheels to respond to the driver's steering inputs by changing the angle of the wheels based on the steering angle of the front wheels. This clever mechanical system actually yielded impressive performance in high-speed slaloms, but didn't deliver noticeable differences in routine daily driving, limiting its popularity.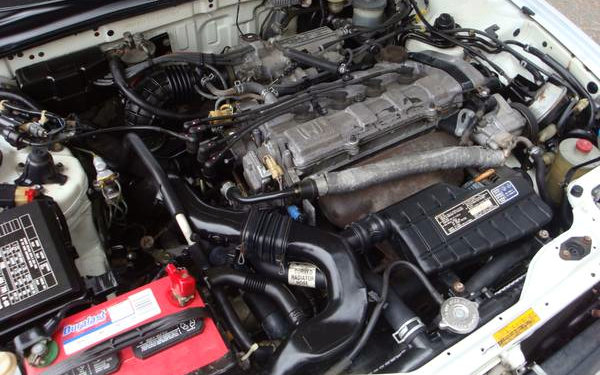 Somewhere in my parents' basement is a literature collection of old car brochures, and one of them features a bright yellow Prelude Si on the cover. I acquired this when my parents were shopping for the 1987 Accord that would become my first car, so to say this generation of Honda runs a bit deep is an understatement. It's a shame to look back and see what Honda has lost or traded away in terms of brand identity, as cars like this Prelude are evidence the company at time had no aversion to offering highly reliable cars that were also capable of impressive performance and attractive designs, unlike the new lineup that is rarely either of those things.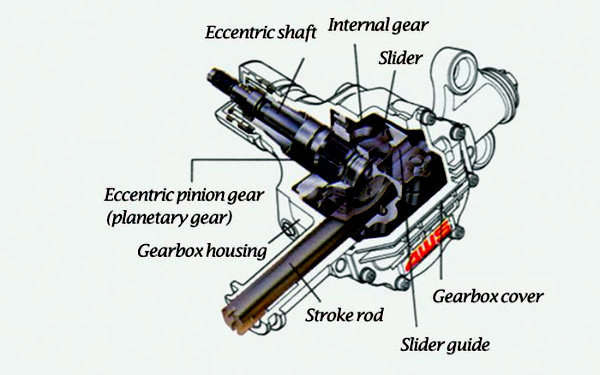 So, where does this car land on the smiles-per-dollar equation? Well, the 4WS system was pretty reliable unless the car needed an alignment or accident repair, and even then it was more an issue of parts costs than any flaw with the system's design. This example sports original paint and what appears to be an extremely clean interior and lends credence to the seller's claims of this specimen being garaged all of its life. I'd like to see some more info about the vehicle's maintenance history, but overall, I don't see how you can go wrong with an '80s Honda if you're looking for an appreciating classic to drive every day.