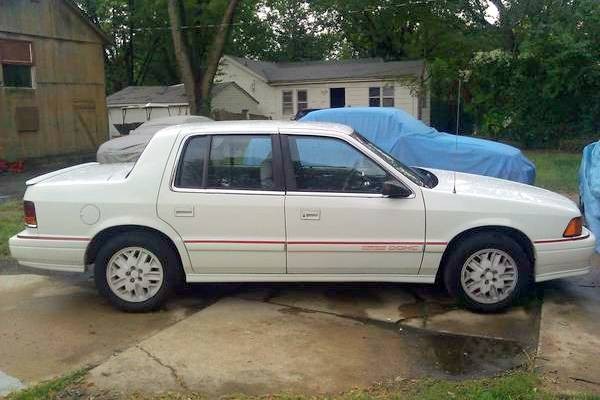 One of my favorite eras in automotive experimentation was the time in the mid 80s when Carroll Shelby started boosting Mopars. It was unlike him, given his history for hugely powerful, raucous vehicles, to take fairly diminutive family and economy cars and inject them with turbochargers and body kits. But enhance them he did, leading to vehicles like the Dodge Spirit R/T. Ordinarily, a Dodge Spirit wouldn't draw even an accidental side glance from passers-by but in the case of a Shelby-enhanced R/T, you might not even catch a glimpse of it at all as it rocketed past. Check out this 1991 example on St. Louis' craigslist for $4,000.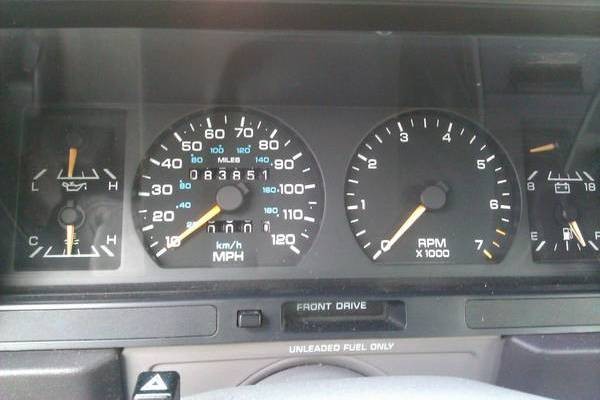 The Spirit R/T was far from a marketing gimmick: it held the title of the fastest sedan in America for a time, besting even the iconic BMW M5 of the same era. The basic equipment read like an enthusiast's candy store shopping list: Lotus-designed head, Garrett inter-cooled turbocharger, 4-wheel disc brakes and a stout 5-speed manual as the only transmission offered to put the power down. Throw in some very-80s body-colored cladding tacked onto the side sills along with the front air dam and you had a domestic sedan like only Carroll Shelby could dream up. With a base price of under $18,000, it was a relative bargain compared to other cars capable of keeping up with its straight-line speed.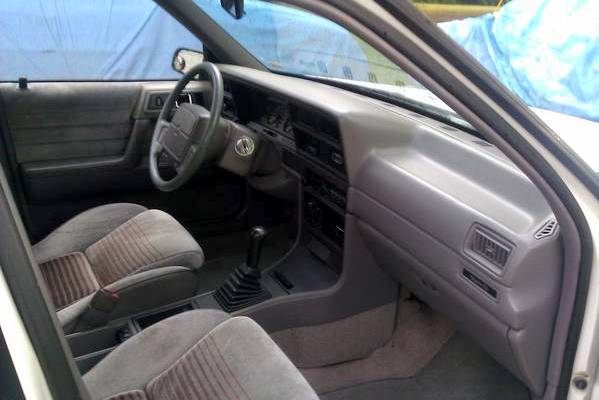 Unfortunately, the production numbers stayed quite low for this surprising sleeper. Only 1,208 were sold in 1991, and of those 434 were white. A handful of 1992 models exist, making the rarest of all the R/Ts the 31 silver models that were sold that year. Personally, I've never seen one in any color other than white or red, and given how infrequently these show up on craigslist anymore, I'd take whatever was available! This particular car appears very clean and largely stock, and the owner has tackled some of the most important maintenance items including the timing belt which has a propensity to snap unexpectedly. The car has a new headgasket and the A/C still works, which helps it live up to its reputation of being a comfortable, commuter-friendly hot rod.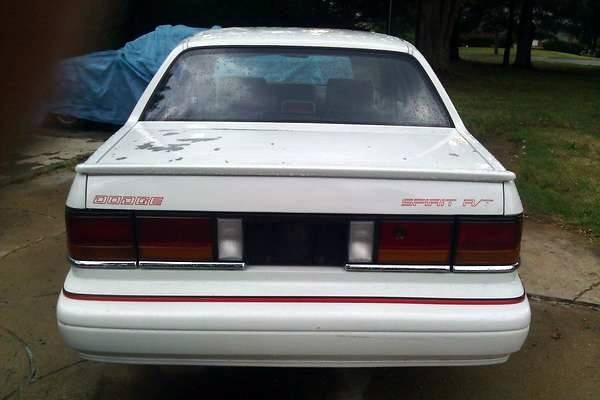 While the paint is rough and the wheels could stand a cleaning, this appears to be a decent example of a car that's rapidly disappearing from the roads. I'm curious if the car cover and missing plates indicate a period of dormancy in this R/T's life, but with the maintenance addressed and the lack of bolt-on modifications that tend to cause an early death to turbocharged vehicles, I'm inclined to overlook the lack of an appropriate garage space. Carroll Shelby did a lot of things right in his life, and the Spirit R/T is one of them. Could this cheap super sedan find a new home in your driveway?