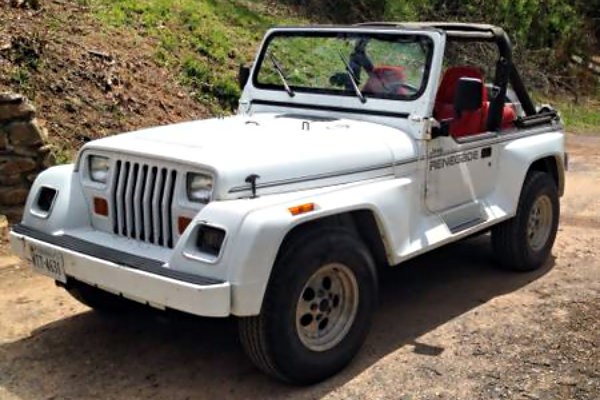 There's a buddy of mine I haven't seen in years. He was my best friend in high school and we shared a passion for all things automotive. He was a Jeep guy and I was into the foreign stuff, but we respected each other's interests equally. One vehicle we always achieved consensus on was the Jeep Wrangler Renegade, which even to this day we email each other about whenever one pops up for sale. Isn't it amazing how a vehicle can forge a bond like that, even when the rest of life's business doesn't provide the opportunity? As you can see, this 1991 Renegade edition listed here on craigslist for $5K in Roanoke, Virginia brought back more than a few memories for yours truly.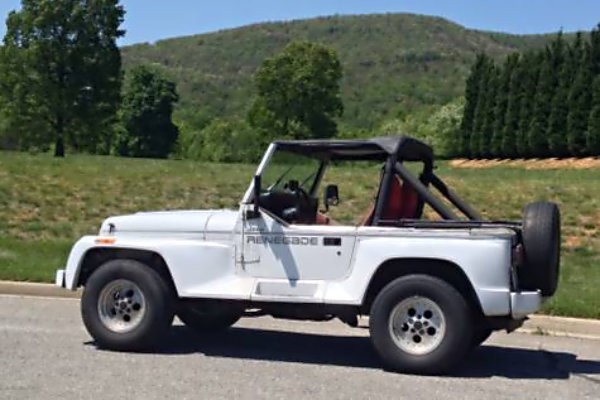 Known as the YJ platform, the Renegade package was a pricey option for those Jeep faithful who wanted to add some extra style and comfort to the otherwise utilitarian Wrangler. I've never understood exactly which market they were hoping to capture with this option package, as the hardcore purists likely wanted a stripped out body with beefy internals and tires. Perhaps there was a need to appeal to a more style-conscious buyer who wanted the cache of driving a Jeep but didn't want to suffer for the privilege! Wranglers were shipped to nearby partner Auto Style Cars (ASC) in Detroit for the body kit to be fitted, along with the other standard features of the $4,266 package.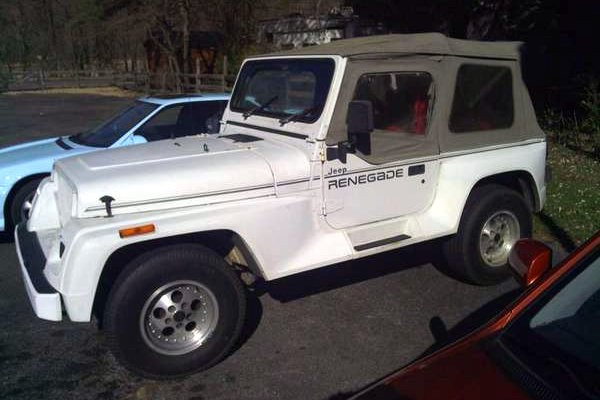 If I'm being completely honest, I was likely a target buyer for the Renegade. I've always liked the Wrangler but couldn't deal with the rough ride and lack of features in a daily-driven vehicle (says the guy who drove an '87 535is to work today!) The Renegade addressed these concerns with full carpeting, a center console with cupholders, locking glovebox, tilt steering wheel and a cassette player stereo. Of course, it still retained some of the more typical Jeep qualities, with aggressive tire and wheel packages, off-road shocks and an extra capacity fuel tank. As I'm writing this, it really sounds like the best of all worlds if you wanted to drive a Wrangler to work; of course, the hard part is now finding one in stock condition.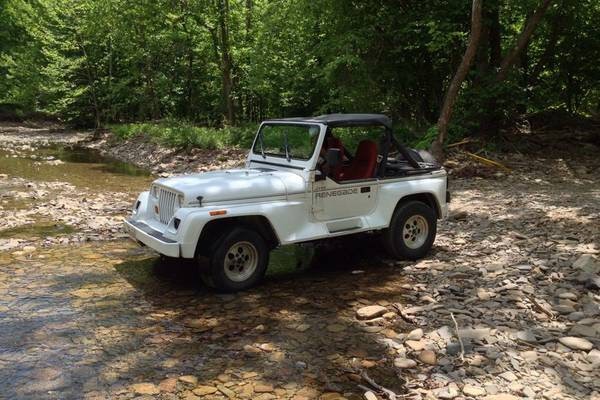 Spend any length of time looking for a Wrangler of this vintage and you'll soon learn many have been hacked apart for off-road use, with body panels carved up for wider tires and tow hooks stuck anywhere with a solid surface to drill into. Don't even get me started on the interiors, which look like they've been bathed in solid mud and left to dry for extended period of time. But that's the essence of a Jeep, I suppose, which is why this example is so refreshing: it's a Jeep in the classic sense and it's clearly been used as intended, but it hasn't been abused to the point of no cosmetic return. The 4.0 six-cylinder is a stout engine, so finding one that hasn't had its interior turned into a living biology lab is a feat. Factor in the desirable Renegade package and you've got an off-road rig worth owning.