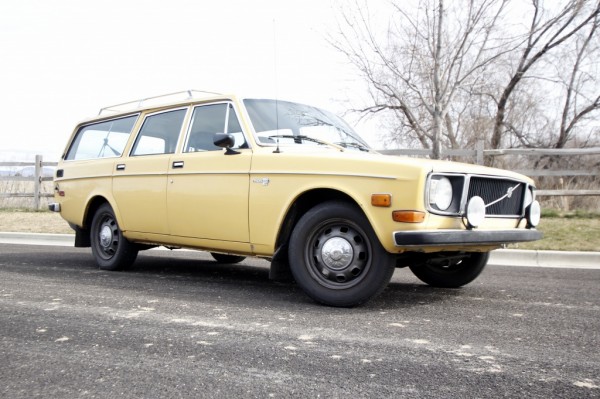 If you have followed our sister site, BarnFinds.com, for any length of time then you will recognize this yellow wagon. This 1972 Volvo 145 has been my daily driver all winter and even though it continues to plod on without many needs, I have decided that it is time to move on. It seemed like a great way to introduce our new site too because old Volvos like this make for perfect Credit Card Classics. They can be found on the cheap and they can be made to run indefinitely. This one has a unique look to it and benefits from many subtle upgrades. Keep reading to learn more and email me if you are interested. I'm asking $4,000 and the car is located in Boise, Idaho.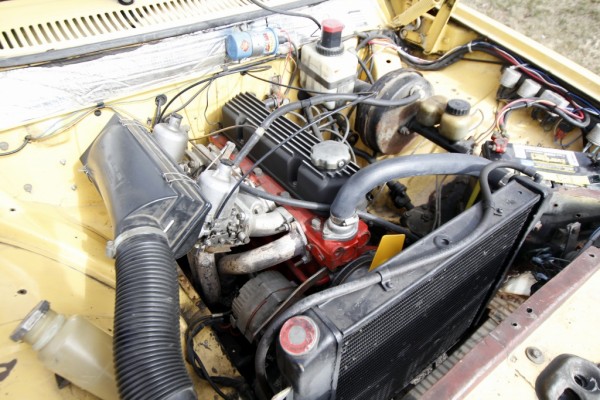 I mentioned that these cars are practically indestructible. That fact can be attributed to what is under the hood. That little four cylinder is fitted with five big main bearings and with regular maintenance there is no reason this car couldn't run for another quarter million miles before it will need rebuilt. I'm sure you have already heard about Irv and his 1800 which has racked up 3 million miles. This particular B20 has been converted from fuel injection to a dual SU carb setup. It runs well and pulls hard. I'm sure the headers add a few ponies, but I was actually thinking about swapping them out for a cast iron unit to cut down on noise. The engine bay is clean and I even sourced the panel that was missing there between the radiator and grill in the same yellow color.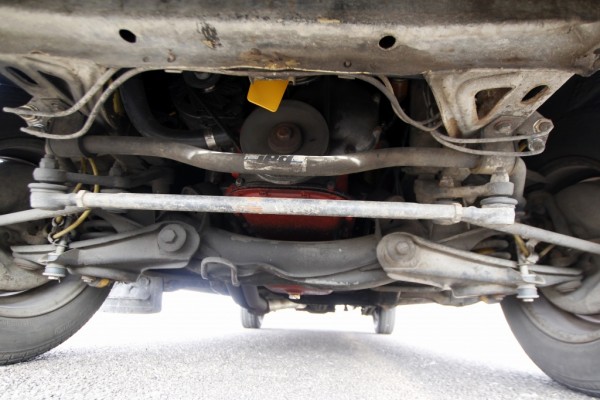 With a few upgrades on the engine, you know that the suspension has been given attention too. iPd sway bars are fitted and the previous owner mentioned that 240 springs and a LSD were installed out back. I haven't confirm all the changes done underneath, but I do know that the car corners flat and is a pleasure to fling into corners. Most wagons feel wallowy, but not this 145. The lack of power steering does necessitate some forearm strength at low speed, but the extremely tight turning radius and big steering wheel make parking lot maneuvers bearable. The brakes work great too. The front is starting to squeak a little, so new pads are in the near future, but the power brake booster and four wheel disc brakes do their job exceptionally well.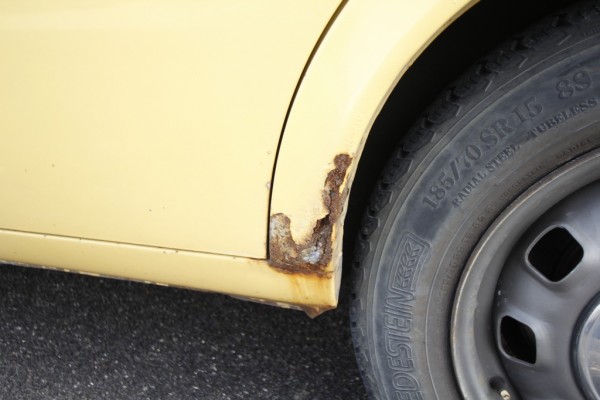 Volvo must have added something special to the paint back in the day because this stuff is tough. The body has its fair share of parking lot dings and scratches, but the yellow paint on this car has held up very well. There are some areas of rust that I had been meaning to address, but never got around to. Some POR15 and Fluid Film could work wonders at harboring the spread of that nasty stuff. I have included photos of all the problem areas in the gallery, but none of them keep the car from being usable and safe. This is one of those projects that you can drive while you slowly address the cosmetics. The windshield does have a crack, so you will want to treat any rust when you replace it with the improved glass and gasket from a 240.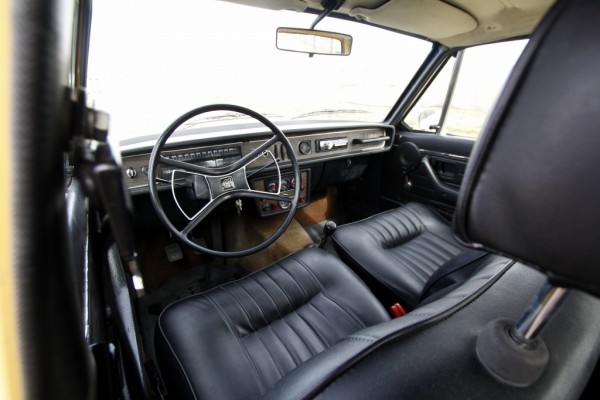 I have sorted a few things here and there already, but as with any old car that is driven everyday, there will be plenty of little projects to work on in the evenings. I would recommend loosing the stereo and just replacing it with a blank out plate or trip meter for the inevitable rally this summer. The seats have been reupholstered at some point in time and a few auxiliary gauges have been added to the pod under the dash. They all work as do all the lights and switches. The horn and heater motor need to addressed though. The heater motor works sometime, but has a tendency to stick so I'm guessing it needs new bushing. Enough hot air moves through the system without it though that I haven't found it to be a problem.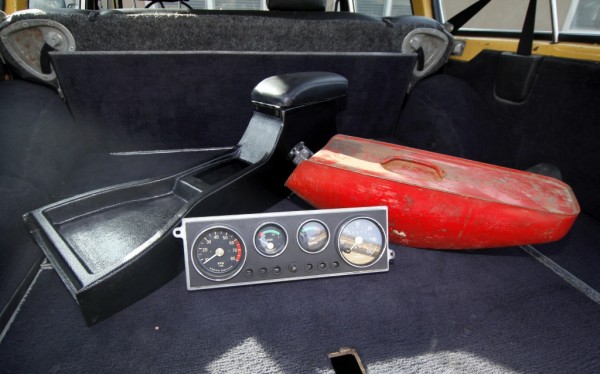 I will include the rare round gauge cluster I sourced from Australia and the next owner can decide which route they want to go with this car. It has already been modified a bit, so I wouldn't feel bad about adding a few more sensible touches. CB radio, GT cluster, and more sporting bucket seats were on my list. The car also came with a arm rest/center console that will be included and should be properly installed. I pulled it out because the 240 shift boot installed on it was hanging up. It just needs a leather boot and a few screws to go back in. I am even going to throw in a cool fuel can that fits in one of the two spare wheel wells, so there's already lots of trick parts here to play with.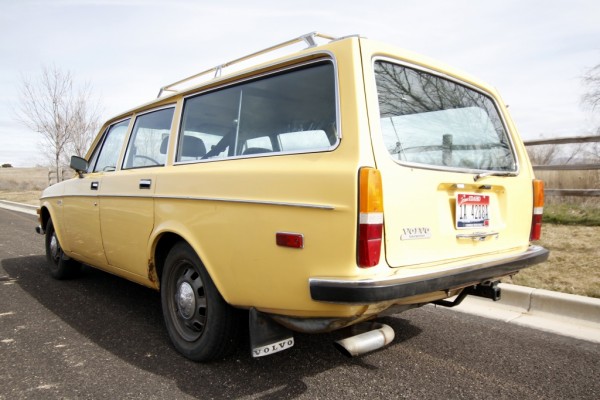 This Volvo may not be the most exhilarating classic car I have ever owned, but it is without a doubt the most versatile. It has traversed slick roads and swallowed whole truck loads of cargo with ease. Other cars might be more fun to drive, but I have a feeling that few could provide as reliable and safe daily transportation as this old Volvo has. I will be sad to see it go, but there are more cars out there to experience. So, please feel free to leave any questions you may have in the comments below and be sure to look through all the photos here. Here's hoping it goes to a good home!