Although we just talked up the advantages to buying a higher-spec model of the venerable BMW E30 chassis, the more utilitarian version of the celebrated 3-Series offered a similarly entertaining driving experience with fewer frills bolted on. This 1986 325E here on eBay spotted by Credit Card Classics reader Jim S on Cape Cod in Massachusetts is listed for $3,000 or best offer by the car's original owner, who used it on the mainland when visiting from Martha's Vineyard. Thanks Jim!
Buying from the original owner is a rare instance these days, as more of these cars are purchased by the project-car crowd and fewer virgins remain up for grabs. While a 325E of this vintage isn't hugely desirable, it's cheap enough that enthusiasts looking to perform an engine swap or experiment with turbocharging snatch them up. What's sad is that there are plenty of ratty, near-death examples that  are perfect candidates for swapping out the internals in favor of a newer power-plant, but all too often I see decent cars like this example end up losing every last element of originality in exchange for airbag suspensions and other questionable modifications.
Though this listing is short on details, what is presented paints a picture of an owner who has used this car from day 1 for the basic elements of life: commuting, errand-running, trips to the store and visiting the grandchildren. I love the honesty of the listing, and imagining how many days this 325E sat with its nose pointed towards the ocean, or rocking gently on the decks of a car ferry going between Oak Bluffs and Woods Hole. It adds a thickness to its history, like a car that was brought to Hawaii or lived in Alaska for a few years. It may not matter to everyone, but owning an island car makes the story just that much more intriguing to me. I'd buy it for this reason alone.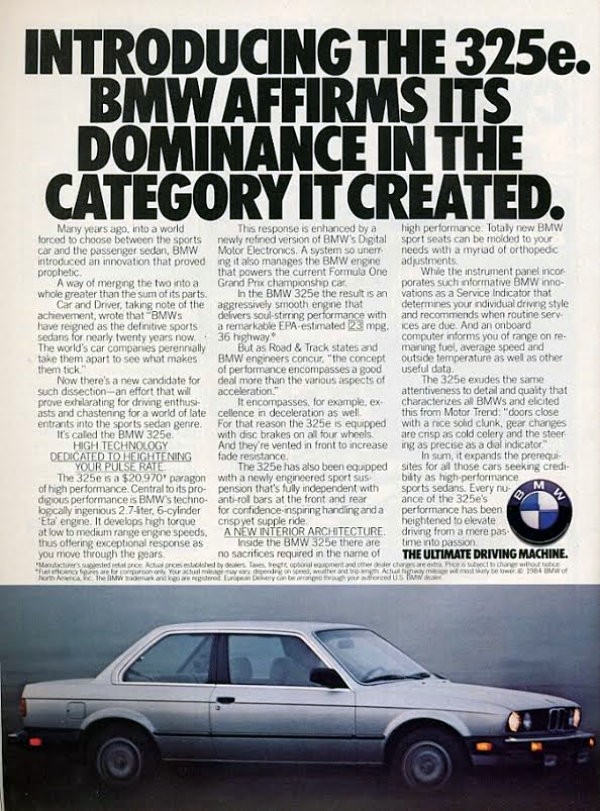 The seller says he (or she) has done most of the work themselves, and it's clear to me that they know these cars well. Water in the trunk is a common issue, whether it's the trunk seal or tail light gaskets. The timing belt is critical, as the M20 inline-six is an interference motor; other than the water pump and thermostat, along with the usual wear items, these older 3-Series are delightfully simple compared to modern BMWs. The repaint is a shame, but for an example this original, I'd gladly invest in a proper paint job in its correct shade while keeping the rest as-is. Silver over a blue cloth interior is a great combination, and this Credit Card Classic should give its next owner lots of easy, pleasant miles – maybe on an island!