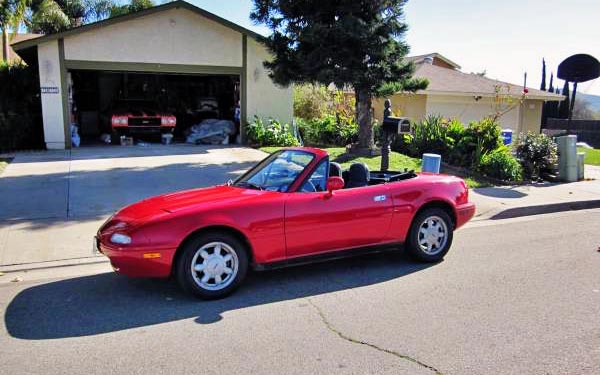 So what is a Credit Card Classic? Well, it is any fun driver that you could buy with a credit card. Now I'm not talking about one of those fancy no credit limit platinum cards, I'm talking about your average car guys' credit card. So what does that mean, well if you can buy it and drive it for less than $5k and have a blast doing it, then it's a CC Classic. There are lots of cars that can fit the bill, but few are as plentiful as the Mazda Miata. The problem isn't finding a Miata for under $5k, it's finding a clean and unmolested example that can be tricky. This 1990 Miata can be found here on craigslist in the San Marcos, CA for a reasonable $4,800, well within our credit limit!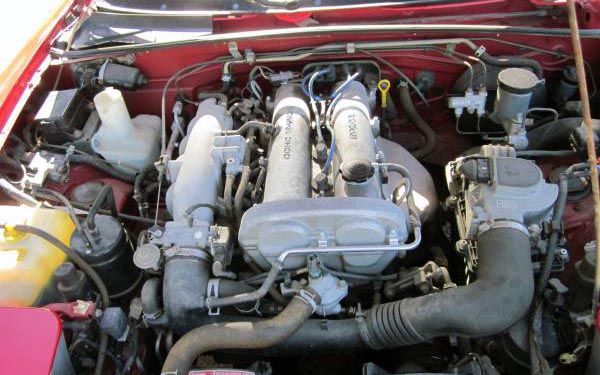 Having driven a number of Miatas, I can attest to the fun nature of these little roadsters. They provide all the thrills and rush of a classic British roadster, but without all the Lucas nightmares and dependability issues. All a Miata really requires to remain dependable is the most basic of maintenance. Since this one is on the edge of our price limit, it needs to be mechanically sound and ready for some spirited driving as is! Thankfully, it has just recently had a new clutch installed, plus new shocks and tires. With just 112k miles on the clock, it should have lots of trouble free fun ahead of it. Just make sure that the timing belt has been done recently.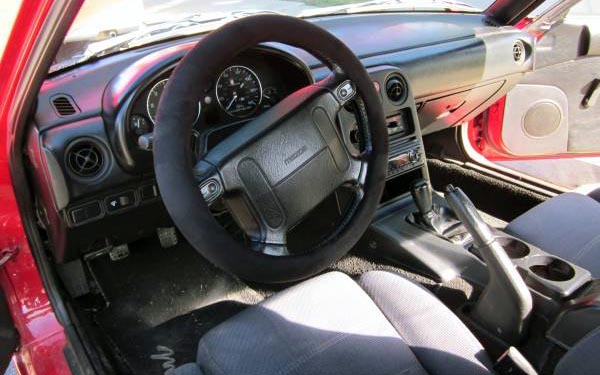 The only issue with driving a Miata is the social stigma that these fun little machines come with. For reasons unknown to me, they have been labelled as chic cars. Now if you ask me, that really isn't a bad thing, but some drivers might find it to be a negative. If you can get past having the occasional ignorant motorist poking fun at your expense, you will be rewarded with one of the funnest cars on the road!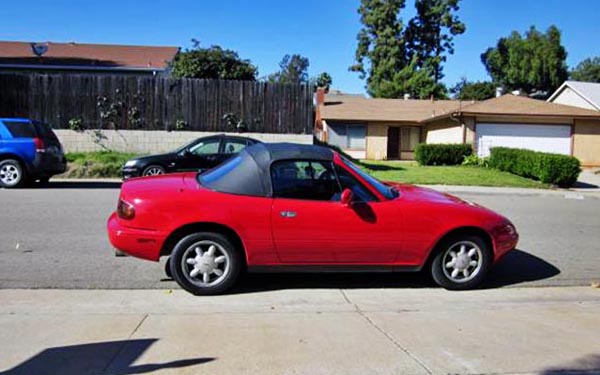 As you can see this Miata is in fantastic shape, although it could use a little cleaning. It is the perfectly optioned car in my opinion, it is a manual with A/C! While A/C might rob the already meager engine of some power, it makes it a roadster that you can actually drive daily in comfort. The only thing that would make this car a better buy is if it came with a hardtop! So would you make this Miata your daily driver or would you wait for something more exotic to roll by?